Main content starts here, tab to start navigating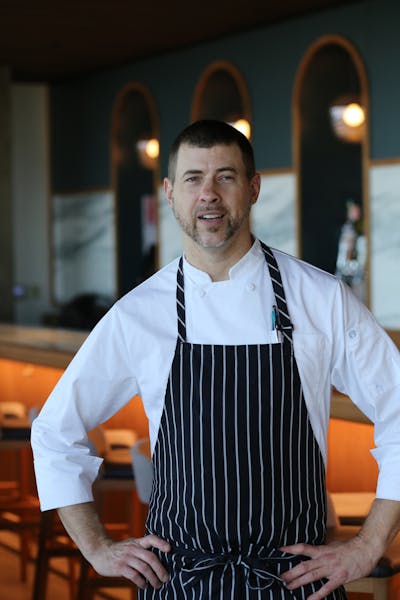 Erick Dally
Chef de Cuisine
Discovering his passion for cooking at a young age, Chef Erick, a native of Maryland, decided to pursue several culinary opportunities in Florida. While studying at the Florida Culinary Institute, from which he later graduated with several specialized degrees, he worked and honed his skills at the PGA National Resort and Spa in Palm Beach, Florida.
Chef Erick then moved on to the Ritz-Carlton Hotel in Palm Beach, Florida, where he held the title of Sous Chef for five years. There he was responsible for menu creation and execution in both the Grill Room and Soleil. Opening the fine dining Soleil with world-renowned 5 Diamond Chef Todd Richards, he developed his love for well executed classical sauces and innovative plate design.
Relocating to the Metropolitan Area, Chef Erick opened BLT Market, part of the well decorated ESquared Hospitality Group, in the Ritz-Carlton Hotel, Central Park, New York City with 2007 Restaurateur of the Year by Bon Appetite Chefs Laurent Tournodel, Iron Chef Marc Forgione and David Malbequi where he held the title of Sous Chef for two years. There his culinary experience flourished further developing new and interesting menus, sourcing locally grown and sustainable ingredients and executing banquets, parties and brunches for corporate. Erickopened 85 West Bar and Grill with Chef Mark Arnao, the premier restaurant at the Marriott Downtown, New York City.
We are excited to have Chef Erick leading our culinary team at Wave Resort.