Main content starts here, tab to start navigating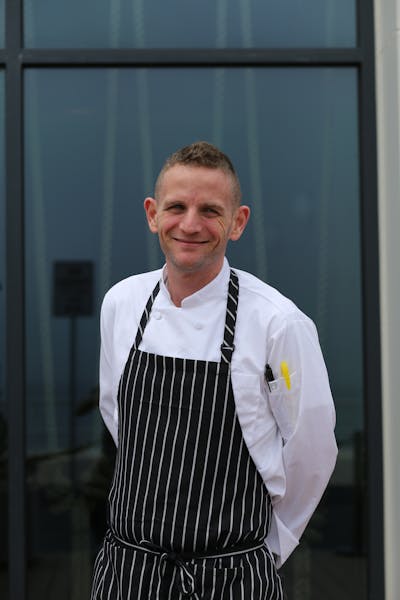 Chris Shea
Executive Chef
Chris Shea brings nearly two decades of experience to the Wave Resort in Long Branch, New Jersey. As the Executive Chef at APICII, a bespoke hospitality company that develops, owns and operates a collection of restaurants, bars, event spaces and private clubs throughout North America, Shea oversees all food and beverage operations at the Wave Resort including 100 Ocean, Buzz Bait, Branch Cantina.
Shea was born and raised in Manhattan and developed an interest in food while making deliveries for the legendary Frank's Market in Washington Heights at age 12. By the time he was 18, Shea found himself butchering meat at the market while staging at nearby Oceana Restaurant. Shortly after, he trained professionally at the Institute of Culinary Education (ICE).
Shea immersed himself in the New York City culinary scene immediately following ICE, including a stint at David Burke Townhouse. Over the next eight years, Shea became an integral part of David Burke's culinary team culminating in becoming executive chef at David Burke Kitchen. Shea then joined The Wayfarer as executive chef. He also appears on Top Chef Masters: Season 5.